Any discussion must be built on facts. But the FCC has not asked the questions, and ISPs have not provided answers.
---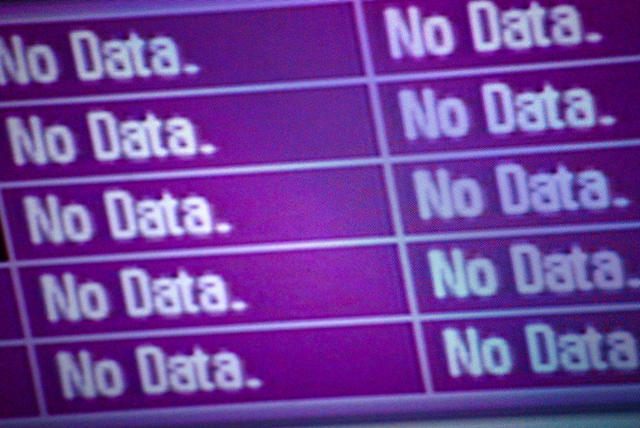 Earlier this week, the Open Internet Advisory Committee – a group formed by the FCC to provide advice about the Commission's Open Internet Order (also known as the net neutrality order) – released itsfirst report.  The Committee examined a host of thorny issues left unresolved in the FCC's 2010 Order.  The overall, but unstated, conclusion was clear: in the almost three years since the Order, the FCC has done almost nothing to improve its understanding of the issues in question.  It, and the public, is almost three years older but far from three years wiser.
We Don't Know

Nowhere was this inaction more striking than in the report's discussion of usage based billing and data caps.  The report's observation that "much information about user understanding of caps and thresholds is missing" should be the subheading for the entire data caps section.  The section is shot through with clauses like "may require future monitoring," "lack of definitive data," "no definitive standard," "these questions require more information," "questions cannot be answered because there is no quantitative evidence," and "little public analysis." 

The Committee is diverse, with representatives from ISPs, content creators, edge providers, consumers, and more.  Finding consensus on an issue as divisive as data caps would be hard under any circumstances.  But doing so in a largely data-free environment was probably doomed from the outset.  With no data to test assertions, the discussion could have been little more than competing assertions.

It Did Not Have to Be This Way

Data caps, and concerns about data caps, are far from new.  As early as 2011 Public Knowledge, along with our allies, sent a pair of letters to then-Chairman Genachowski urging the Commission to start collecting simple data on how data caps were implemented and administered. 

Without a response from the Commission, in 2012 Public Knowledge went directly to the CEOs of major ISPs asking them to explain how and why they implemented their data caps.

In the meantime, Public Knowledge released two reports raising concerns about data caps and urging the Commission to take steps to better understand their usage and impact. 

As the report indicates, none of this resulted in either the FCC or the ISPs shedding any light on data caps.

What We Do Know

In this information vacuum, the report does take steps to explain some of what is happening with data caps.  Although it does not provide a source, it asserts that ISPs view data caps as set in a way that only impacts a handful (1-2%) of customers.  Unfortunately, there is nothing to indicate that the caps are ever reevaluated once they have been set as usage patterns change. 

The report also dismisses the once-popular theory that data caps can be effectively used to manage network congestion, rightly pointing out that caps "provide no direct incentive to heavy users to reduce traffic at peak times."

An Obligation to Ask

In the Open Internet Order, the FCC committed to continue to monitor the internet access service marketplace.  This report suggests that monitoring has been, at a minimum, inadequate.  Almost three years since the Order was first released, most of the debates remain the same.  Advocates like Public Knowledge continue to raise concerns.  ISPs continue to explain why those concerns are not justified.  And, in the absence of actual information or action by the FCC, the debate pretty much stops there.
The FCC has not even taken steps to act on data caps when it has an obligation to do so.  Over a year ago, Public Knowledge filed a petition asking the FCC to look into the way that Comcast was treating internet video delivered to Xbox 360 consoles and TiVos.  With nothing to show for the year since, today Public Knowledge sent a follow-up letter demanding action.This report serves as a useful introduction to the issues that it confronts, and the Chairs and participants should be commended for producing it in the absence of useful information.

Very little in the report should come as news to those following these issues closely, or to those tasked with regulating it.  Issues have been outlined.  Viewpoints have been explained.  Questions have been listed.

If the FCC wants to be taken seriously, it must now take the next step.  Advance the debate.  Gather, and make public, actual information.

Original image by Flickr user EssG.